Pastor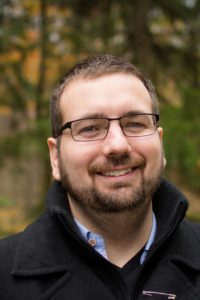 Rev. David Schell grew up in church and around the Bible. As a teen, he read three chapters a day for years, and he won a series of Bible Quizzing competitions. The Bible was revered in his tradition in a way that prevented him from realizing until later how truly weird and awesome the Bible is, and the diverse ways God speaks to us through it.
In a college Old Testament class, David learned a few of the Bible's secrets and was left hungry for more, so he went to seminary because he thought it would be fun. (It was).
Pastor David is in his element when he tells obscure and interesting Bible stories and mines them for powerful, divinely-inspired meaning, or helps uncover new meaning in more familiar texts.
One of David's goals in ministry is "to make church safe for people." This doesn't mean you won't hear sermons that challenge you or make you uncomfortable, but if something happens during worship that hits a trauma trigger you're unprepared for, that's going to interfere with your ability to worship God.
You won't be threatened with hellfire and damnation if you don't believe exactly what David believes. Instead, we hope you will be challenged and inspired (not guilted) to live your life following even closer in the way of Jesus – whether you believe in God today or not.
David has a Master of Divinity from Pittsburgh Theological Seminary and a Bachelor's in Film Production from Huntington University.
David's experience with different Christian traditions spans a wide range, from fundamentalist Christianity to Black charismatic megachurches to evangelical megachurches to United Methodist church camp, and finally the Presbyterian Church (USA).
Before Benton Harbor, he lived in Pittsburgh, Pennsylvania. David grew up in a small coal-mining town in Appalachia.
Church Secretary
Our church secretary is Linda Cogswell.
Linda has served faithfully as Fairplain's secretary for 27 years, answering the phone and the door with a warm smile and a kind word.
Linda keeps the church connected via phone calls, our newsletter, email updates, and the website.
Her email address is office@fairplainpc.com, and our office number is 269-925-0041.
Custodian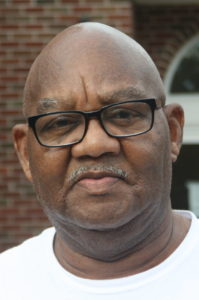 Robert "Bud" Cornelius is our Custodian. He keeps the church building clean and looking beautiful. He changes the letters on our sign, sets up for events, and does a million other jobs that we don't notice, but would if they weren't done.
Director of Music
The multi-talented Vladimir Slavujevic directs our chancel choir and plays chimes and bells and various other instruments with members of his family, who often come as volunteers on Sunday mornings to supplement our choir.
He also occasionally pre-records tenor and bass parts to supply extra voices for the choir.
Treasurer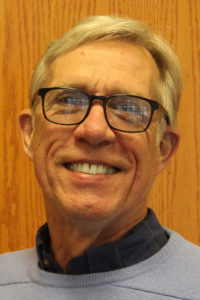 Robert Smith is our treasurer.
Financial Secretary
Our financial secretary is Jill Wendel.