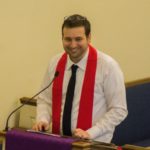 You may have heard that the folks who cheered Jesus on when he came into Jerusalem on Palm Sunday thought he was going to defeat Rome, but what if they weren't wrong because what if that's not what they thought?
What if all they knew were these two things:
1. Something is wrong, and
2. Jesus can help.